Home
The most popular events happening in Denver today!
To change to another date, click on the date in the mini-calendar.
July 27, 2017 12:00 pm
Outlaws vs Chesapeake Bayhawks - Mile High Stadium, 1701 Bryant St, Denver CO 80204
https://www.denveroutlaws.com/schedule
July 27, 2017 5:00 pm
The Burning Fiery Furnace - Central City Opera House, 124 Eureka Street, Central City CO 80427
https://centralcityopera.org/event/burning-fiery-furnace
This one act opera features members of the Bonfils-Stanton Foundation Artists Training Program.
July 27, 2017 6:00 pm
Tails, Tunes & Tastes - Cheyenne Mountain Zoo, 4250 Cheyenne Mountain Zoo Rd, Colorado Springs, CO 80906
Contact

Special Events Manager
info@cmzoo.org
Experience Cheyenne Mountain Zoo like never before - at an after-hours, adults-only event - Tails, Tunes & Tastes! Enjoy an evening under the stars with four stages of live music entertainment, as well as all-inclusive food and drinks by Taste, the Zoo's onsite caterer. Also, you'll experience a true Zoo experience, with many animal exhibits open 6-8 p.m. This summertime Zoo fundraiser will be offered two different evenings: Thursday, July 27 and Thursday, August 31 (tickets sold separately) from 6 – 9:30 p.m. Visit http://www.cmzoo.org/tails for all the details!
The Slipper and the Rose - Colorado Candlelight Theater, 4747 Marketplace Dr, Johnstown CO 80534
http://www.coloradocandlelight.com/shows/slipper-and-rose/
The Slipper & The Rose: the Story of Cinderellais the ultimate romantic tale of two people very much in love, enhanced with a gorgeous score by the Sherman Brothers, (Disney's magical song writing team that created Mary Poppins, Chitty Chitty Bang Bang and The Jungle Book among others). Of course, we also include a healthy dose of stunning stage magic, enchanting sets and beautiful costumes to make this brand new version of Cinderella the most memorable you'll ever see.
July 27, 2017 6:15 pm
Joseph and the Amazing Technicolor Dreamcoat - Boulder Dinner Theatre, 5501 Arapahoe Ave, Boulder CO 80303
http://www.bdtstage.com/event/joseph-and-the-amazing-technicolor-dreamcoat/
The Biblical saga of Joseph and his coat of many colors comes to vibrant life in this musical parable. Joseph, his father's favorite son, is a boy blessed with prophetic dreams. When he is sold into slavery by his jealous brothers and taken to Egypt, Joseph endures a series of adventures in which his spirit and humanity are continually challenged. He is purchased by Potiphar where thwarting advances from Potiphar's wife lands him in jail. When news of Joseph's gift to interpret dreams reaches the Pharaoh (wryly and riotously depicted as Elvis), Joseph is well on his way to becoming second in command. Eventually his brothers, having suffered greatly, unknowingly find themselves groveling at the feet of the brother they betrayed but no longer recognize. After testing their integrity, Joseph reveals himself leading to a heartfelt reconciliation of the sons of Israel. Set to an engaging cornucopia of musical styles from country-western and calypso to bubble-gum pop and rock 'n' roll (lyrics by Tim Rice and music by Andrew Lloyd Webber), this Old Testament tale emerges both timely and timeless.
July 27, 2017 7:00 pm
AFI & Circa Survive - Red Rocks Amphitheatre, 18300 W Alameda Pkwy, Morrison CO 80401
http://redrocksonline.com/concerts-events/detail/afi-circa-su-7-27-2017
July 27, 2017 7:30 pm
Dixie's Tupperware Party - Garner Galleria Theatre - DPAC, 994 14th St, Denver CO 80202
https://www.denvercenter.org/shows/specific-series/Get?Id=f5bf626a-69be-4cb9-bc66-ad867bd3d556
Dixie Longate, the fast-talking Tupperware Lady, packed up her catalogues, left her children in an Alabama trailer park and took Off-Broadway by storm! Now, join Dixie as she travels the country throwing good ol' fashioned Tupperware parties filled with outrageously funny tales, heartfelt accounts, FREE giveaways, audience participation and the most fabulous assortment of Tupperware ever sold on a stage. Loaded with the most up-to-date products available for purchase, see for yourself how Ms. Longate became the #1 Tupperware seller in the US and Canada as she educates her guests on the many alternative uses she has discovered for her plastic products!
Lindsey Buckingham & Christine McVie - Paramount Theatre, 1621 Glenarm Pl, Denver CO 80202
https://www.altitudetickets.com/events/detail/lindsey-buckingham-christine-mcvie
July 27, 2017 8:00 pm
Cosi fan tutte - Central City Opera House, 124 Eureka Street, Central City CO 80427
https://centralcityopera.org/event/cosi-fan-tutte
The fidelity of two sets of lovers is put to the test in Mozart's comedy of errors. Lines are hilariously blurred as deceit and desire play out in a world caught between make-believe and reality.
July 28, 2017
Rockies @ Nationals - Time TBD
Contact

Ticketing Office
(800) 388-ROCK
http://colorado.rockies.mlb.com/
RockyGrass Blue Grass Festival - Planet Bluegrass Ranch, Lyons, CO
https://www.bluegrass.com/rockygrass/
Late every July the small mountain town of Lyons, Colorado becomes the center of the bluegrass universe as generations of legends and future-legends and Festivarians converge under the red rock cliffs of the St. Vrain River. Originally founded by Bill Monroe and members of the Colorado Bluegrass Music Society, today's RockyGrass is known internationally as one of the great traditional bluegrass festivals.
Summer Brew Fest - Mile High Station, 2027 W Lower Colfax Ave, Denver CO 80204
July 28, 2017 12:00 pm
Colorado Tiny House Festival - The Wild Animal Sanctuary, 2999 Co Road 53, Keenesburg, 80643, United States
Contact

National Tiny House Festival
303-900-5477
info@nationaltinyhousefestival.com
Come to the first annual Colorado Tiny House Festival (Also known as the National Tiny House Festival) - brought to Colorado by Einstyne Tiny Homes and Trailer Made Custom Trailers

Come see:

Many unique Tiny Homes, Yurts, Shipping Container Homes, and other small unique structures

Vendors, Speakers and Entertainment - Learn about going Tiny, simplifying your life and minimalistic living.

Food, Drink, Entertainment and you can even enter the Wild Animal Sanctuary and visit the most incredible, majestic rescued wildlife in Colorado!

Part of the proceeds from this event will be donated to the Wild Animal Sanctuary
July 28, 2017 2:00 pm
FireFighters Combat Challenge - Boulder County Fairgrounds, 9595 Nelson Road, Longmont, CO 80501
Contact

Laura Boldt
info@bouldercountyfair.org 720-864-6460
http://www.bouldercountyfair.org/events/2017/firefighter-combat-challenge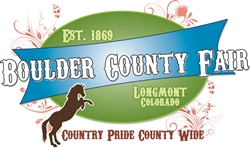 The Boulder County Fair will be hosting a first time event called "Salute to First Responders" July 28th and 29th. Bringing the National Firefighter Combat Challenge (FCC) to the Longmont fairgrounds will promote and showcase the talents, skills and athleticism of National and Colorado firefighter heroes in an exciting and entertaining sports competition that travels to approximately 25 locations throughout the country every year. Simulating many of the essential skills of firefighting – e.g., climbing a five story tower, dragging and hoisting fire hose, racing around obstacles, man down rescue, simulating forcible entry, etc. – the FCC motivates, identifies and celebrates America's best of the best' firefighters. Local teams and individual competitors of all ages compete against each other and the clock for bragging rights and medals. After years of coverage on ESPN and the Versus television network, the FCC is widely followed by the firefighting community nationally, the general public and the news media around the country as they search for "good news" stories to cover in their local communities. We will also have a Kid's challenge area.
July 28, 2017 6:00 pm
Anything Goes - Jester's Dinner Theater, 224 Main St. Longmont, CO 80501
http://jesterstheatre.com/dinner-theatre/
Anything Goes is set aboard the ocean liner S. S. American, where nightclub singer/evangelist Reno Sweeney is en route from New York to England. Her pal Billy Crocker has stowed away to be near his love, Hope Harcourt, but the problem is Hope is engaged to the wealthy Lord Evelyn Oakleigh.
Cowgirls Ball - Boulder County Fairgrounds, 9595 Nelson Road, Longmont, CO 80501
Contact

Laura Boldt
info@bouldercountyfair.org 720-864-6460
http://www.bouldercountyfair.org/events/2017/cowgirls-ball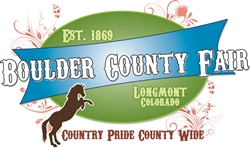 Save the Date
Boulder County Fair
Royalty's Cowgirl's Ball
Meal and Program
Dillon Francis w/ DJ Mustard & Destructo - Red Rocks Amphitheatre, 18300 W Alameda Pkwy, Morrison CO 80401
http://redrocksonline.com/concerts-events/detail/hard-red-roc-7-28-2017
Dillon Francis, DJ Mustard, Destructo, AC Slater, Wax Motif, Kittens
KS 107.5 Summer Jam - Fiddler's Green Amphitheatre, 6350 Greenwood Plaza Blvd, Greenwood Village, CO 80111
http://www.fiddlersgreenamp.com/events/detail/336561
The Migos, Ludacris, Kid Ink, Post Malone, Kyle, Trev Rich, Amine
Louisville Street Faire - Steinbaugh Pavillion, Louisville, CO
http://www.downtownlouisvilleco.com/street-faire/
6/9

Roomful of Blues

6/16

Dirty Dozen Brass Band

6/23

subdudes

6/30

The Fabulous Thunderbirds

7/14

Chubby Carrier

7/21

Katy Guillen & the Girls

7/28

MarchFourth!

8/11

Firefall
July 28, 2017 6:30 pm
The Mavericks - Denver Botanic Gardens, 1007 York St, Denver CO 80206
http://concerts.botanicgardens.org/event/1462469-mavericks-denver/
The Mavericks were founded more than 25 years ago by Malo and Deakin as a standout alternative band in a Miami rock scene dominated by hair metal and punk. Improbably, they were noticed by super-producer Tony Brown in Nashville, and when they got signed to innovative MCA Records, they upended expectations in country music. Their blend of Cuban grooves and Bakersfield-inspired twang netted them several CMA and ACM Awards plus a Grammy in 1995. They charted numerous singles and albums while earning accolades as one of the finest live bands in the business. There was some time off and re-jiggering of personnel, but they came back strong with 2013's In Time and 2015's Mono, albums that provided abundant material for a refreshed and unmatched stage show.
July 28, 2017 7:30 pm
Annie! - Stage Theatre - DPAC, 994 14th St, Denver CO 80202
Contact

Martha Perantoni
info@phamaly.org
Phamaly's 2017 musical tells the story of the energetic and optimistic Annie, an orphan living in Depression-era America. Based on Little Orphan Annie, Harold Gray's popular 1920s comic strip, Annie is the epitome of resilience amidst struggle. Tucked away under the domineering Miss Hannigan, she suddenly finds herself swept from the dark halls of the orphanage to the opulent expanse of Daddy Warbucks' mansion. Amidst the glamour and glitz, Annie impacts Warbucks and the world around her as she takes a stand for what matters most: love and family. Don't miss this classic American musical - as always re-envisioned by the extraordinary artists of the Phamaly Theatre Company. Please check our website for specific showtimes.
Broadway Bound - Miner's Alley Playhouse, 1224 Washington Ave Golden, CO, 80401
Contact

303-935-3044
http://www.minersalley.com/box-officecurrentseason/
Part three of Neil Simon's acclaimed autobiographical trilogy finds Eugene and his older brother Stanley trying to break into the world of show business as professional comedy writers while coping with their parents break-up and eventual divorce. When their material is broadcast on the radio for the first time, the family is upset to hear a thinly-veiled portrait of themselves played for laughs.
Cris Isaak - Hudson Gardens, 6115 S Santa Fe Dr, Littleton CO 80120
https://www.altitudetickets.com/events/detail/chris-isaak
Monty Python's Spamalot - Center Stage, 27608 Fireweed Drive, Evergreen, CO 80439
Contact

303-674-4934
King Arthur is traveling around England recruiting his Knights of the Round Table. When he and his band of misfit knights finally gather in Camelot, they receive a charge from God to find the Holy Grail. The quest brings King Arthur and the Knights of the Round Table to strange places and into the company of strange characters, challenging them to keep their heads on straight or die terribly weird deaths.

Lovingly ripped off from the classic 1975 film comedy Monty Python and the Holy Grail, "Spamalot" features a bevy of beautiful show girls, not to mention cows, killer rabbits, French people and the songs "Find Your Grail," "He's Not Dead Yet," "The Song That goes Like This," and, of course, "Always Look on the Bright Side of Life."
Ring of Fire: the music of Johnny Cash - Vintage Theatre, 1468 Dayton St, Aurora CO 80010
Contact

303-856-7830
From the opening chords of vintage Country to Rockabilly, Rock n' Roll, searing ballads and gentle songs of love and deep faith, Ring of Fire packs a score that provides a rich fabric in which to lay down the story of Johnny Cash. The show features 38 classic hits – including "I Walk The Line," "A Boy Named Sue," "Folsom Prison Blues," and the title tune –and paints a musical portrait of The Man in Black that is a foot-stompin', crowd-pleasin' salute to a uniquely American legend!
The Three Musketeers - Chautauqua Auditorium, Boulder, 900 Baseline Rd, Boulder CO 80302
https://www.chautauqua.com/portfolio/the-three-musketeers-1921/
Set in 1625, young D'Artagnan (Douglas Fairbanks) heads to Paris, his heart set on becoming a musketeer. Soon after his arrival, D'Artagnan meets three of the most respected and feared musketeers, Porthos, Aramis and Athos, and joins them to defend Queen Anne against the devious Cardinal Richelieu.

Starring Colorado native, Douglas Fairbanks, "The Three Musketeers," is a classic swashbuckling silent film with elaborate costumes, valiant heroes and scheming villains. The film exuberantly embraces the melodramatic absurdities of Alexandre Dumas' 1844 novel and highlights Fairbanks' ebullient physicality.
July 28, 2017 8:00 pm
Bad Jews - The Edge Theater, 1560 Teller Street, Lakewood, CO 80214
Contact

303-232-0363
The night after their grandfather's funeral, three cousins engage in a verbal (and sometimes physical) battle. In one corner is Daphna Feygenbam, a "Real Jew" who is volatile, self-assured and unbending. In the other is her equally stubborn cousin Liam, a secular and entitled young man, who has his shiska girlfriend, Melody, in tow. Stuck in the middle is Liam's brother, Jonah, who tries to stay out of the fray. When Liam stakes claim to their grandfather's Chai necklace, a vicious and hilarious brawl over family, faith and legacy ensues.
Carmen - Central City Opera House, 124 Eureka Street, Central City CO 80427
https://centralcityopera.org/event/carmen
The beguiling and seductive gypsy returns in Bizet's stirring masterpiece. Desired by every man, the wild and willful femme fatale cannot be restrained by one lover. This fiery romance erupts with passion, jealousy, and revenge.
July 28, 2017 8:30 pm
Herbie Hancock Tribute - Boulder Theater, 2032 14th St, Boulder CO 80302
http://www.bouldertheater.com/event/1453694-herbie-hancock-tribute-boulder/